Podcast: Play in new window | Download
Subscribe: Apple Podcasts | Google Podcasts | Spotify | Android | Stitcher | Blubrry | Email | TuneIn | RSS | More
episode 86 season 2
Recently, yours truly got accepted into the spoken word world with my first Audio book live on Audible. Wicca for Beginners by Amelia Greenwood and now I have my second book finally produced. Chakras for Beginners by Crystal Gland. This production avenue is something I've been working towards for several months and I am quite excited to have been accepted into his world of voice reading and producing audio books.
So today I'll share with you this newest book Chakras for Beginners, the Ultimate guide to balancing and healing your chakras, guided mindfulness meditation to open your third eye and radiate positive energy through reiki teachings (Vegus Nerve).
Welcome back to Valerie's Variety Podcast with your host me, Valerie Moss the show theme for 2020 is EAT – READ – CREATE . The show drops every Tuesday. Follow me on Instagram @ValerieJMoss Pinterest @VJMoss Facebook @ValerieSwainMoss
Chakras for Beginners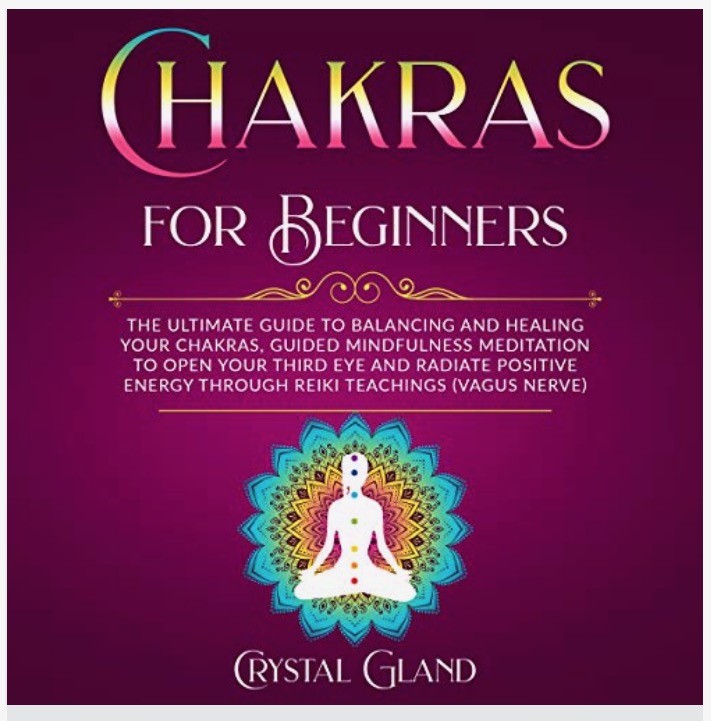 As with the previous book Wicca for Beginners, I knew nothing about this nature based religion- this new book I was asked to produce was on a subject I'm also not well versed in either, Chakras for Beginners. This book is so interesting about breathing into your core chakras and clearing these so you can function openly in your mind and body chakra areas – there are 7. Do you know what a chakra is?
Chakras are the circular vortexes of energy that are placed in seven different points on the spinal column, and all the seven chakras are connected to the various organs and glands within the body. These chakras are responsible for disturbing the life energy, which is also known as Qi or Praana.
Introduction
The author usually provides a description of what they are looking for like vocal style American accent, inspirational, male or female preference, and more detail perhaps with the genre. or someone who can perform – I've read this several times. I wish I did better in my drama class in high school.
So, the author for Chakras for Beginners found me – the process through ACX –
ACX is a marketplace where authors, literary agents, publishers, and other Rights Holders can connect with narrators, engineers, recording studios, and other Producers capable of producing a finished audiobook. The result: More audiobooks will be made. 
can work this way also – very flattering when an Author reaches out to you among the 109, 065 producers available today – like how does that even happen? It's funny tho as I've had several authors reach out with their wants, can you do this in 5 days or quicker – the formula for a 3 hour book is times 3 – 3 hours of finished book takes approx 9 hours to record and edit – so when you work full time to produce a finished 3 hour book at minimum is 10 days. And book types, cookbooks, eating disorders, sexual positions, narcissistic personalities, more about Wicca and chakras. There's so many options out there.
This author heard my samples loved my voice, my soothing relaxing voice. One thing about this book unlike the Wiccan for Beginners is the vocabulary, this was challenging but I think I did okay with the amazing words – thanks to YouTube and Siri for helping with the pronunciations.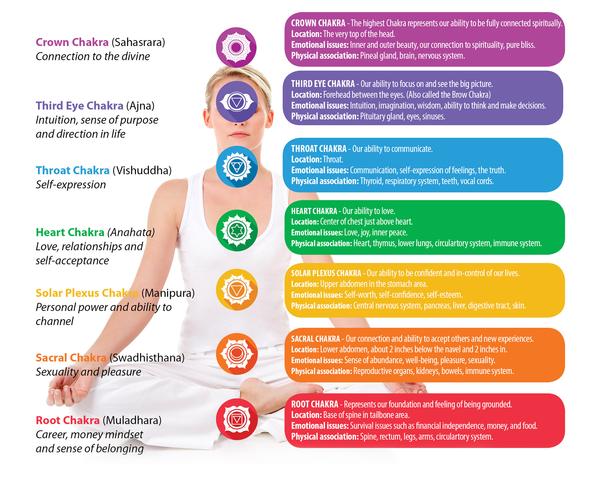 Here's the Table of Contents for Chakras for beginners and a voice snippet of each one chapter:
Chapter 1: Root Chakra – Muladhara (snippet) – 2 mins
Chapter 2: Sacral Chakra – Svadhisthana (snippet) – 2 mins
Chapter 3: Solar Plexus Chakra – Manipura (snippet) – 2 mins
Chapter 4: Heart Chakra – Anahata – 2 mins
Chapter 5: Throat Chakra – Vishuddha (snippet) – 2 mins
Chapter 6: Third Eye Chakra – Ajna (snippet) – 2 mins
Chapter 7: Crown Chakra – Sahasrara (snippet) – 2 mins
Chapter 8: Chakra Meditation (snippet) – 2 mins
Chapter 9: Reiki Chakra (snippet) – 2 mins
Chapter 10: Everyday Uses of Chakra Crystals (snippet) – 2 mins
Chapter 11: Guided Meditation – How to Meditate Correctly (snippet) – 2 mins
Chapter 12: Mindfulness and Positivity (snippet) – 2 mins

When I was conversing with the author, I offered to have them on the show but they chose to decline. Notice how I'm not sharing this person in more detail? It's interesting as the Author Crystal Gland is the pen name – lots of authors do this – did you know that? I mean besides some famous ones like Stephen King- I didn't think it was as common as it is – it is very common.
Conclusion
What do you think? Interested in learning more. I'm sure you have 3 hours in your daily commute to give this new genre of audiobook a chance. I have a request, if you're interested, send me a note, text to my email, Valerie@ValerieMoss.ca and I'll send you a code for a free credit to listen to this book – yes for free. In exchange, I'd love to get your feedback – write a review on Audible for me, tell me what you think of the production quality, my voice, my cadence, the overall sound, personality etc. I would love a review of this book and hey, while you at it – give my show a 5 star rating on your podcast app, leave me, Valerie's Variety Podcast a review while you're at it.
Here's a referral link to buy the book – enjoy this intro to Chakras in Chakras for Beginners The ultimate guide to Balancing and healing your Chakras, guided mindfulness meditation to open your third eye and radiate positive energy through reiki teaching – vagus nerve.
Thanks for listening today, and if it wasn't for all of you I wouldn't have had the courage to pursue the Audible audiobook world. Thank you!
Want a free audio book code email me@ Valerie@ValerieMoss.ca or text me to this email also and I'll send over your free audio book code for either Wiccan for Beginners or Chakras for Beginners – both are guides to bettering your view of the world and as a result have mindfulness and positivity.
Let me know if you want a free code – my pleasure to send over over to you – to check out these books. Anyway as always, thanks for listening and keeping me in your list of podcasts, with so many options out there competing for our time, It's awesome to know that I'm one of your choices.
This show, Valerie's Variety Podcast is written, produced and edited by me, Valerie Moss, through WordPress and GarageBand, the loops I use in the show are provided through GarageBand, background recordings are recorded by me and my trusty iPhone. The music TASCAM 40 and TASCAM 128 is produced and written by my music man, Jason Schnell.
Thank you to One tribe apparel for this awesome body map image of the 7 chakras
Talk to you next Tuesday
(this episode was pre-recorded prior to season 2)