It's been a while since I've had an e-interview, I wanted one a month for the year but I have a few months that are empty while I wait on a few peoples information…pppssstt Michelle and pssst Ana I'm waiting for your juicy stories and awesome photos….anyone else interested? Susan G, Beth S, Donna G…are just a few I'm thinking about…interested, please contact me.
Please enjoy this awesome interview with Marlene, and thanks so much Marlene for taking the time to send me your info and for the generous prize 🙂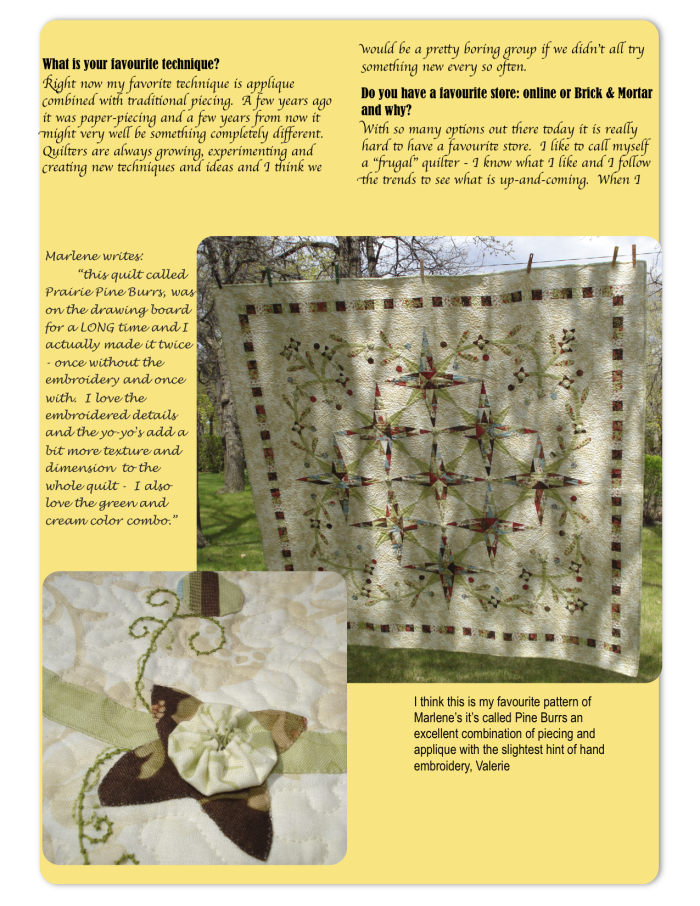 Pastimes Online is so happy to announce this brand new pattern line available now in our Online Shop. Sipiweske Designs is created by Marlene Biles out of Manitoba Canada, check out her blog Sipiweske Quilt Designs when you have a chance.
Until next time, have happy and creative days…Valerie