Podcast: Play in new window | Download
Subscribe: Apple Podcasts | Google Podcasts | Spotify | Android | Stitcher | Blubrry | Email | TuneIn | RSS | More
episode 32 season 1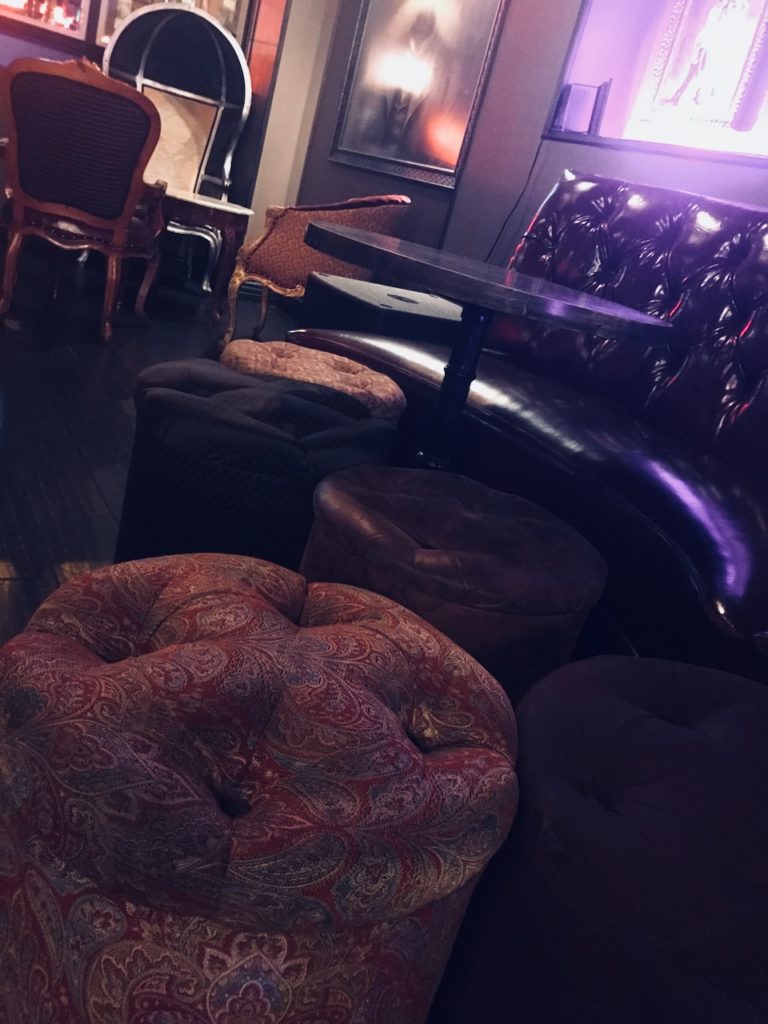 Welcome back to Valerie's Variety Podcast and a special episode about a recent vacation we went on…we, not long ago celebrated our 17 wedding anniversary (ep 19), my husbands milestone birthday and we did this in the best known adult playground…Las Vegas Nevada…
We showed up in Vegas at 10pm, which if you haven't been there, night time is the best time to arrive, this is the city that doesn't sleep…I mean never sleeps. Constant goings-on all the time! The amount of people in Vegas on a Friday night (when we arrived) is incredible, there are hundreds of people, driving walking, dancing, partying and seeing shows and so many more things. One thing Jeff and I like to do is people watch, and in Vegas this never disappoints.
DING DING DING GOES THE SLOT MACHINES
GUYS PEDDLING SHOWS ON THE STREETS WHEREVER YOU GO
BACHELOR AND BACHELORETTE PARTIES GALORE AND I'M PRETTY SURE THEY ARE NOT ASSOCIATED
THERE'S THIS PLACE AND THAT PLACE TO EAT AND DRINK AND SHOP
YOU WANT TO, LET'S SAY TAKE A HELICOPTER AROUND THE STRIP – DONE
GET A TATTOO, YEP YOU CAN DO THAT ANY TIME OF THE DAY OR NIGHT
and on and on it goes…well we were up for it all, well as much as we could do stamina wise and as much as we could do interest sake, you see, this was our first vacation without our daughter…she's 7 that's quite a few years to go through the beginnings of new parenting, settling into our parenting roles and how much we changed as people within this new family dynamic and then the following months and years getting easier and easier as most of us parents know, the older the baby the easier life gets for responsibilities every single minute.
We booked ourselves into a couple of shows ahead of time as we wanted to see a cirque de sole show. We've both seen them when we have done other trips to Vegas with work or personal but not together…so we chose ONE the Michael Jackson https://www.cirquedusoleil.com/michael-jackson-one
Michael Jackson One
experience…it was incredible and…I bought the T-shirt! Michael Jackson was my very first record I own yes an LP, mine was the thriller album, which my dad still has BTW and it will hopefully be worth some money one day…do you think the Happy 7th Birthday Valerie written in pen will add value to it?…maybe not. But the Vegas show was a must see for me..
Did you know the Cirque shows originated in Canada, in Montreal actually. They are a circus type of show with incredible talent, circus themes and apparatus' as well as the most in credit ideas. One of the skits for the MJ show…they were dressed in awesome suits and everything glowed in the dark. Acrobatics were happening all around us, another part was snow coming down from the ceiling…and to give MJ honour they had a memory box with his signature glove (which came to life), his hat and shoes…all of these items had dance moves all on their own. A worth it show. totally awesome.
<insert clip here>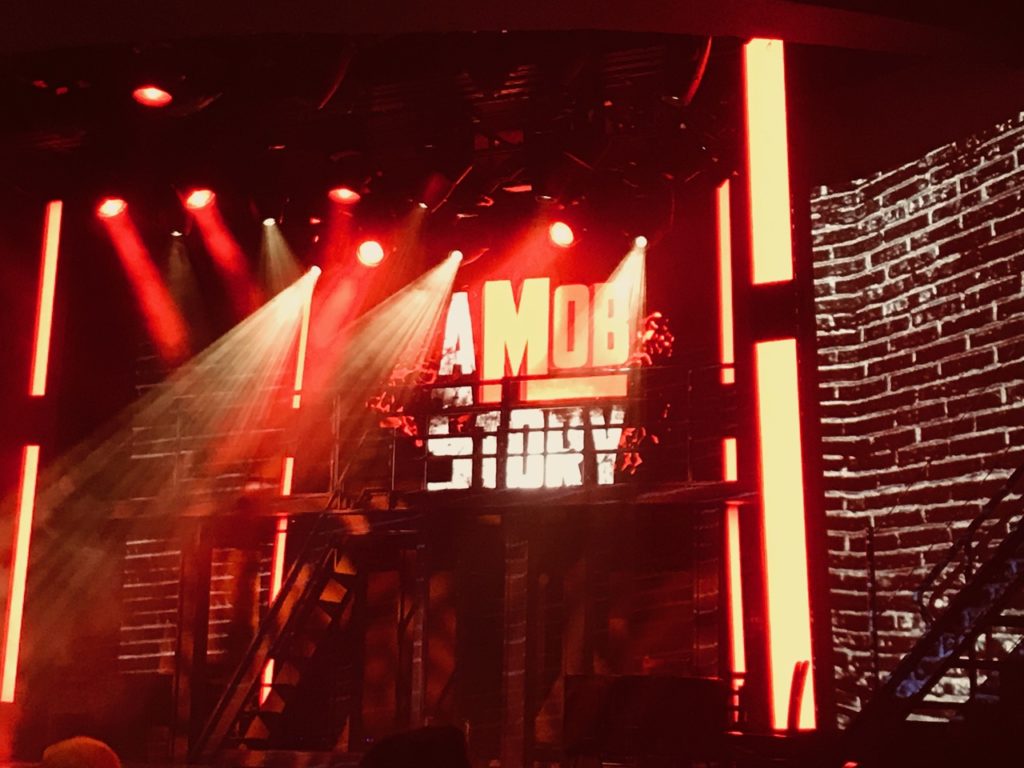 Another show we wanted to see was just opening up when we got there,
The Mob Story
told real accounts from mobsters that made Vegas. A truly remarkable story of love, and impenetrable loyalty. This show also boasted some great talent and theatre performing dancers. We were sitting in a half moon shaped banquette, alone, in real style with small lamps on our table. Our waitress wasn't great, which kind of sucked BUT the storey sure made up for it. Held at The Plaza hotel which is down in the old vegas areas off Fremont Street, in the original vegas stomping ground, it was worth the trip. We then spent time on fremont street, enjoying the craziness. There's the almost nude (not the attractive type) peddling a few things here and there. We saw a mother-daughter team lock dancing to a great beat!, then we cam upon a wall of people, I mean a wall, people were stuck there, the music around us was so loud – we later find out once we escaped from the crowds that it was RAT from the 1980's playing. Pretty cool..
The Venetian
We stayed at the Venetian Hotel, we wanted to splurge a little and in comparison we think we did pretty good on our choice. https://www.venetian.com
This hotel is one of the staples of Vegas, it's noted as one of the most romantic places to stay in Vegas..well well, we thought so. When we walked around this lovely place, we stopped outside the Dorsey nightclub entrance and someone famous was there, as there were camera men following people around. The entrance to this place has approx 10 claw footed bathtubs and there's girls sitting in the tubs surrounded by flower pedals – just to look at as your gandering by.
The food in vegas is truly exceptional. Everything tastes good, and you need to shell out, it's not cheap but it's worth it the value is attractive.
Did we shop? Not really, like I said earlier bought a T-shirt, well a hoodie from the MJ Show.
Jeff and I are all about the food and drinks. We spent quite a bit of time (2 full nights) downtown on Fremont Street
The Vegas Experience
There ziplines, running the length of this area approx 2 – 3 city blocks above everyones heads, you hear them wizzing by and screaming – what a rush this would be. This is Vegas. Above the Ziplines is a dome shaped LED light show and display, every 20 or 30 mins all of the hotels and stores go dark and this LED display lights up the night by performing a light show to music above your heads – it's incredible.
As we walk along we come upon this small art gallery with a variety of unique items. there is a soldier combat fighter, and other items that don't really impact me as much as this totally intense piece of artwork: approx 30' or more tall, towering metal, robot doll, dress with a halter tutu and panties on (basically your are standing below her say beside her feet) her tutu style of skirt is kind of slightly blowing in the wind, she's part of an abstract yet grouped objects within a small intimate exhibit, outside, surround by a picket fence. She's connected by cogs and pull lies along with metal contraptions, her eyes are OPEN big and wide, she has short almost a china doll hair cut. and She's still like a statue but you know she might just come to life. We find a small table at the restaurant just beside this "art gallery' and proceed to order a couple of drinks, we're sitting outside at a small table for to along the perimeter small fence of this neat restaurant. The hosts/and hostesses are really inviting and entice you to come in and enjoy. There's a man with a really large dog, sitting just around the corner from where I'm sitting, he's bellied up to the bar, his large dog is laying down, with his broad heavy collar on, it's extremely fluffy and looks tired, he precedes to laydown with his tale just shy of where all the foot traffic is walking by…any minute someone will step on his tale – it never happens. We hang out at this place for a prolonged time just taking in the experience. The Vegas Experience.
I see something move above me kind of around the corner of the bar where the dogs tale is still safe, and here's the giant little doll, she's moving. and Blinking her eyes, she's lip syncing to some song in the background and moving her feet, walking like but strangely not making any traction. I feel sort of intimidated like a peek into an unusual episode of chucky maybe I'm not sure. This what I'm seeing tho isn't normal, large robotic baby dolls are not supposed to do this. Everyone is watching though and it's like a car crash you cannot look away…doesn't last ling, the pulleys pulling and the metal gliding, the arms and eyes moving, then the music slows down, the eyes close and it's all like it was before it started…
While sitting there we got to know our waiter, Mike, great guy and very easy going…he's been here a while, know the chaos that ensues on a Friday and Saturday night down town old Vegas, he's not really phased by any of it – takes it in stride…he squats beside our table (like an Earl's waiter stance) and removes a small clothespin from the pocket of his blue shirt, then places said clothespin onto the corner of our bill…on this pin has a phone number etched into it, or sorted burnt into the wood of this tiny messenger. The number reads 702-701-14xx… Mike proceeds to tell us that this place he works at owns a Speak Easy club called The Laundry Room nestled within the Commonwealth an old hotel turned swanky cocktail bar in the fremont downtown district in Vegas. This is an invite only place, you cannot walk in off the streets or wait in line, or pay a cover charge. This place people know about by the people who have gone there before or rumours.
First, you need to text the number on the clothespin, dress appropriately, make a reservation be 15 minutes early, then you go to the address and meet at the red door, a man will greet you – yes he did, You walk into pre-prohibition era design that is incredible, this my friends is the waiting area – the night we were there it was empty but completely furnished just waiting for the party to start…you tic tic wait, admire the paintings one of a small clown boy with a red hat and oversized eyes and face…almost pouting, the tuffets scattered around the floor are inviting to sit on, the old fashioned base board heaters that are holding up the long elegant table as ends…the walls covered in decoupage of black and white individual photographs. and you wait. I'm pretty sure part of the waiting is to build excitement. It worked.
A door opens up and a mysterious women comes through dressed in approx 1920's to greet us by name and review the rules with us…no phones, no loud talking, keep to your own table, enjoy yourselves. We go through this first door (which is blended into the decoupage wall) and into a man trap type of transfer – then we enter the room, it's quaint, very small, this was the old laundry room.
They cleaned Liberachie's ties and Elvis' be-dazzled suites back in the day – 17 people is all that it fits…no pictures allowed inside this place as…it's an unrevealed place, we asked around, people have heard of it, people have received the phone number from their friends to check out and people have been invited like us with a little clothespin, holding firm to the corner of the bill…our curiosity was piqued and captured, great enjoyable evening, 3 hours felt like minutes, the pricing was average and the experience was like non other.
In Vegas there's a Farris wheel that has a revolution one every half hour, you can see the entire strip while encapsulated within it's tiny pods, it runs continuously, each pod holds 40 people…so let's say you each weigh 120 pounds, that's 4800 pounds of people it holds plus everything else – you pay your ticket and you get unlimited drinking with Bar tender for the entire ride, DJ etc. all in! – we didn't try it but we saw it and checked it out, WOW this is spectacular.
When you go to Vegas you are stimulated by the sheer magnitude of the hotels, architecture, lighting and stimulating surroundings – all your senses are assaulted continuously. The creativity around you is dazzling.
Thanks for listening to the episode today just a few things I wanted to share with you about our trip and experience in this great city. Have you been, what was your favourite part – do you love or hate Vegas, tell me send me a note about your Vegas story? A friend of mine recently says she hates it but…I bet she hasn't gone with the right people. The people make Vegas and Vegas changes the people. You're out of your shell, you're trying things, your open to the extraordinary, this way you have the Vegas Experience.
———
Credits to Pictures taken by me…and Jeff Moss – with his amazing eye at capturing the experience.
Want to check out the video I took of the first point of entry into the cocktail room at the Commonwealth before we entered The Laundry Room, check it out on my website…very cool
The podcast is written and recorded by me, Valerie Moss, thank you to London Moss for the Intro and Outtro, Jason Schnell for Tacam 40 my theme music. The GarageBand tunes I chose for this Vegas themed episode are:
English Number 07
Helicopter Engine
Tattoo- originally recorded when in Vegas
Record Player Static
Club Dance Beat 063
Arena Crowd Cheer
44 Street Medium
Lounging Piano
Classy Change Layers
Zipper Bass
Techno Synth 02
Wind Up Toy Topper
Wide Eyed Beat 02
Recollection Pluck Melody
Colossus Vox Patterns
Soul Vocal Topper
Telephone Number Change
Dialings Echo
44th Street Long
Clock Wind Up
Bassa Lounger Medium
Club Tropicana Topper