Here's some fabulous pictures from our Flying Needles Quilt Guild Wind-up, What fun!!
Apron Challenge: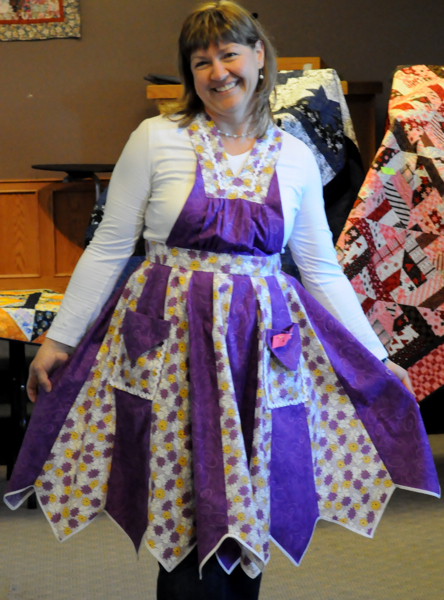 Mystery Quilt Finalists
President's Challenge
Thanks to all the ladies for participating in all of our wonderful events throughout the year, another year is finished and another year's planning is in the works, Look out – we have some amazing things coming up next year!!!