Podcast: Play in new window | Download
Subscribe: Apple Podcasts | Google Podcasts | Spotify | Android | Stitcher | Blubrry | Email | TuneIn | RSS | More
episode 2 season 1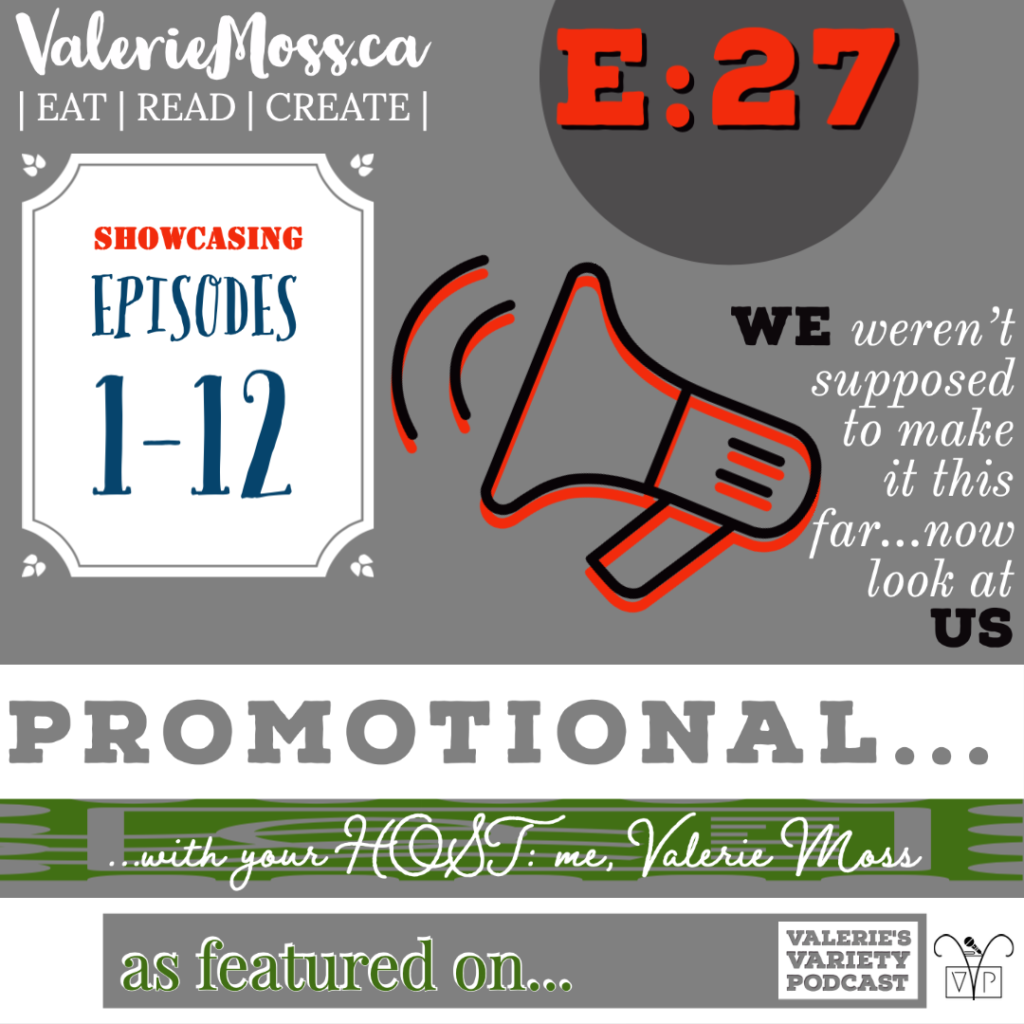 Welcome back to Valerie's Variety Podcast, VSquared and our first promo clip, this clip is encompassing highlights from our past episodes 1 through to 12. April 15 from our very fist episode to July 17 q and a between mom and 6 year old. Was very fun to put together and reminisce although it hasn't been very long…it was still nice to go back and listen to these episodes.
Would love to promote your show or product on my podcast? Interested in doing an exchange – let me know as I'd love to collaborate and spread the word about this show and yours.
The intro is by Janice Wilby and outro for this podcast is recorded by London Moss. The music included within these snippets is all through Garage Band The podcast is written and produced by me Valerie Moss, through Garage Band and WordPress.
Thanks for Listening.