Hi All, I'm so pleased to announce that Journey of a Quilter is back. It's by far the most popular quilt block of the month we've done to date! With the scrappy, now I mean scrappy – 20+ fabrics, beautiful hand dyed weeks floss, dupioni silks, silk pins, embroidery needles, sewing machine needles, private step by step blog postings and close up pictures…what more would you like?
…to join maybe?
Well it's coming…3 options to choose from so pick the one that works for you and your schedule…maybe you are the type that wants everything at once – done. But maybe you are the type that wants to receive a special kit in the mail each month – done. And maybe you want to do it in black, white and red from your own collection – done or you want me to put together a special colour – you just let me know that you'd like purples or blues and I'll put something special together just for you!
Would love to see you all play along…please sign up for Journey of a Quilter 2013 – today!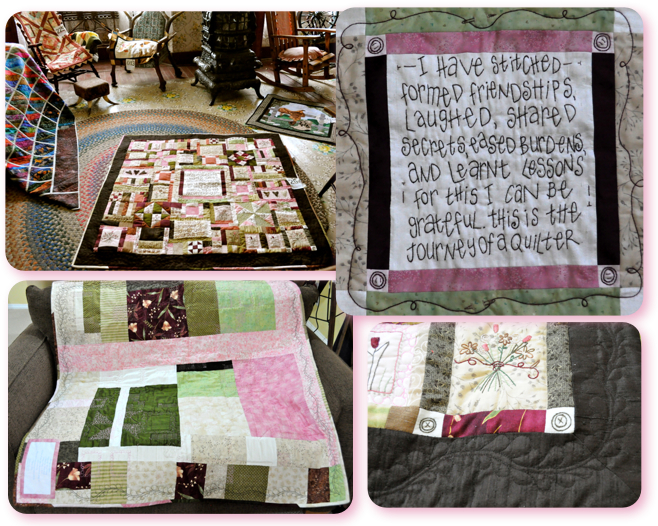 —-as a little side note here's Kathy's Journey quilt in her choice of fabrics – isn't it just devine?