…dearjane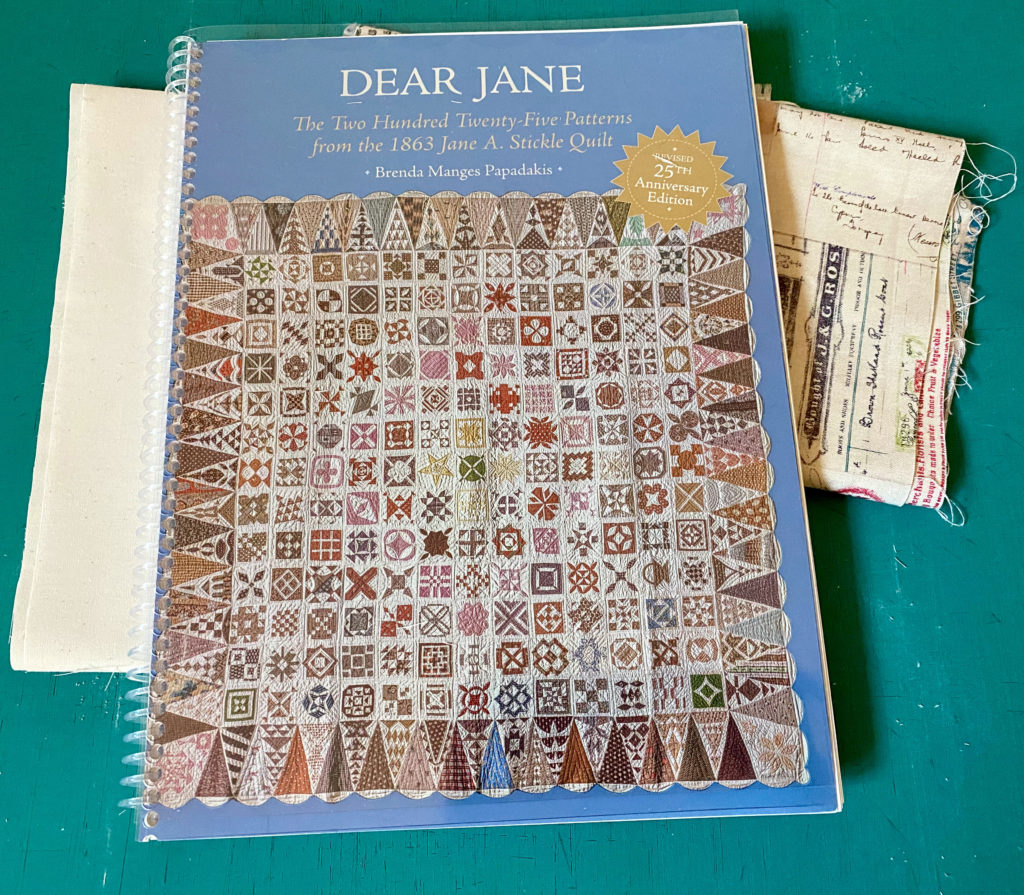 I've been quilting for almost 20 years now…I started when I was 24 years old, I had just married and needed a hobby. I received my auntie Lana's old singer sewing machine (you know the one from the 70s with metal body and only a few stitch options but could sew with no issues – this one even the tension was great. It was a heavy sucker too.
This sewing machine gave me an idea…I needed to take lessons, I signed up and never looked back. Back to back lessons, a pair of shorts, a skirt with darts and a concealed zipper and voila I was in love with sewing. So much so that when we were renovating our home, I craved sewing – and had my hubby setup my sewing machine in my kitchen so I could work on a project or two over around renovating the house..
All those years ago I spied the Dear Jane quilt – which was very unreachable – or so the quilters I shared my enthusiasm with – is how they responded to me. I was too new at quilting to take on this type of project. Or things like 'the Dear Jane quilt is SO hard…'
I believed them. All these years later I wish I hadn't as I think I know I would be a better quilter today and better sooner, no earlier in my quilting hobby career had I tackled this Dear Jane project all those years ago.
My friend Alison – she's my quilting buddy – also had the idea of tackling a Dear Jane quilt…unbeknownst to me – she purchased the book first and brought it to a retreat – where I reviewed, read and learned about how lacking in information this book is…
There is no patterns
There is no fabric suggestions
There is no templates
There is no guidelines
except…
The drawings of each block, finished size
So if you want to make this DJ like I do, then get out your ruler and pencil, your card stock and paper piecing Carol Doak Paper, your math, your cheat sheets and BEGIN!
Welcome to my Dear Jane Journey, I hope you play along, comment and join in the fun, I'll give you all of my cheat sheets – answer any questions you may have and be your Janiac pen-pal your confident, your 'measure twice-cut once' side kick!
I'm Valerie…and I'm tackling this Dear Jane Quilt…and telling a story along the way.
Follow me at:
( do you use Instagram and Facebook and if so do you think I should post there?) I'm leaning towards Instagram but lmk your thoughts)